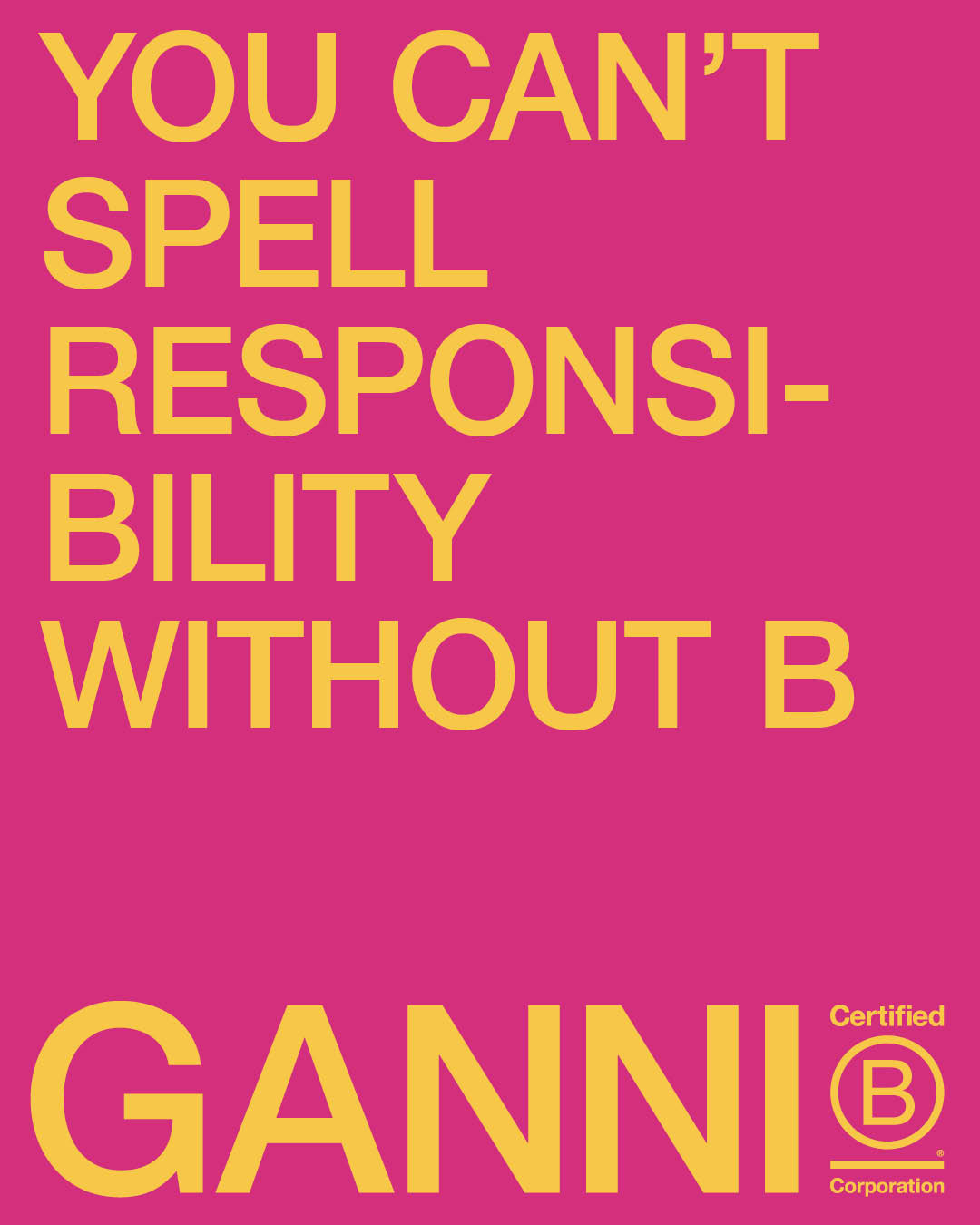 WE'RE OFFICIALLY B CORP CERTIFIED
GANNI is now B corp certified, meaning we are a business that meets the
high

verified standards of social and environmental performance, transparency and accountability.
"I have been hoping for industry-wide auditing for years because sustainability initiatives are still largely unregulated. As long as our politicians keep proving they don't have the guts to push the green agenda forward via legislation businesses are left to regulate themselves. B Corp offers a tangible and transparent framework for keeping businesses accountable and setting industry benchmarks. Becoming certified is a testament to all the work our team continuously puts into this journey of becoming the most responsible version of ourselves. Receiving 90.6 points is worth celebrating, however, there is still a long way to go."
Nicolaj Reffstrup, Founder, GANNI
B Lab is a nonprofit network transforming the global economy to benefit all people, communities and the planet through systematic change. The journey to obtaining B Corp certification is a rigorous application process involving 300+ questions in every aspect of your business.
YOU CAN'T SPELL RESPONSIBILITY WITHOUT B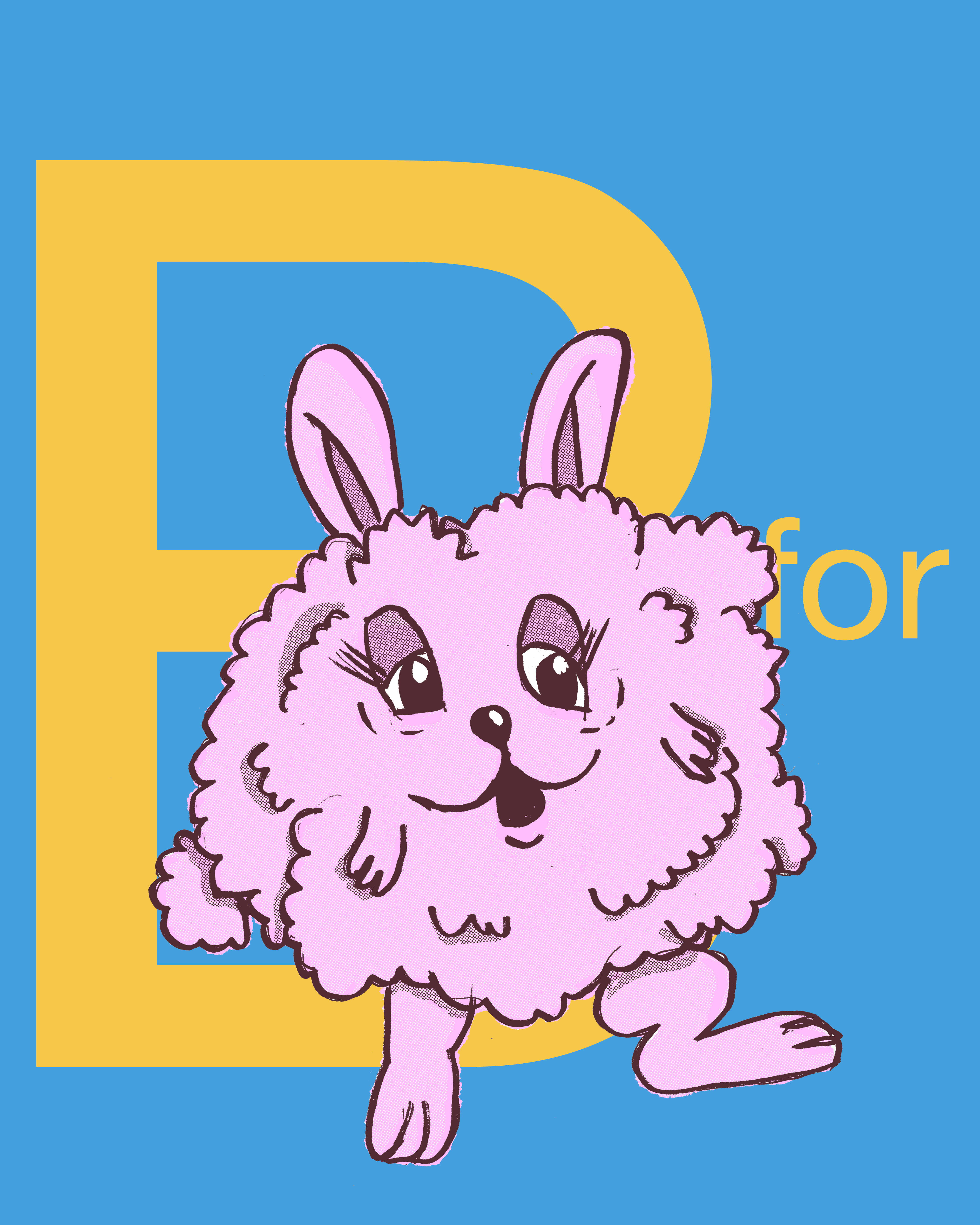 IT'S ABOUT PROGRESS, NOT PERFECTION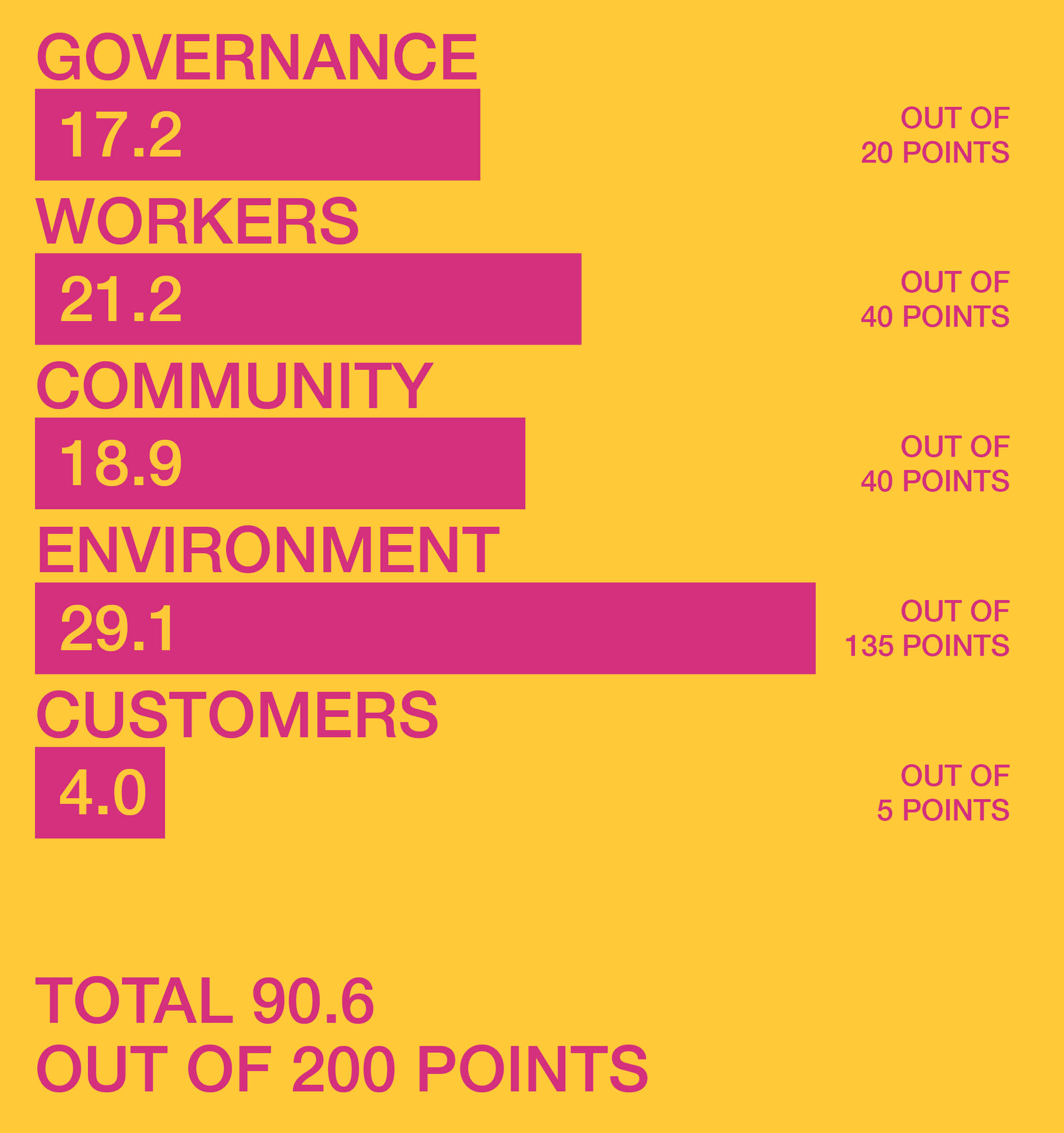 OVER THE COURSE OF
MORE THAN A YEAR, EVERY ONE OF OUR TEAMS WORKED TOGETHER TO HIT 90.6 POINTS ACROSS FIVE KEY IMPACT AREAS.
SCORING 90.6 POINTS IS SOMETHING WORTH CELEBRATING, BUT THERE'S STILL A LONG WAY TO GO. BEING B CORP CERTIFIED ISN'T AN END GOAL, IT'S PART OF OUR JOURNEY. OUR GOAL IS TO REACH 150 B CORP POINTS BY ROLLING OUT OUR CARBON INSETTING SCHEME, SCALING INNOVATIVE FABRICS, AND INVESTING FURTHER IN CIRCULAR BUSINESS MODELS.
WE'VE ALWAYS SAID WE'RE NOT A SUSTAINABLE BRAND, BUT WE DO BELIEVE IN CHANGE.

WE SEE THIS CERTIFICATION AS PART OF THE MULTIPLE EXTERNAL COMMITMENTS THAT WE PLEDGE TO IN ORDER TO HOLD OURSELVES ACCOUNTABLE. THERE'S NO BACKPADDLING FROM HERE. THAT'S WHY WE GO TO WORK AND TRY TO DO A LITTLE BIT BETTER EVERY DAY.